Modelo Negra Modelo 12 pack 12 oz.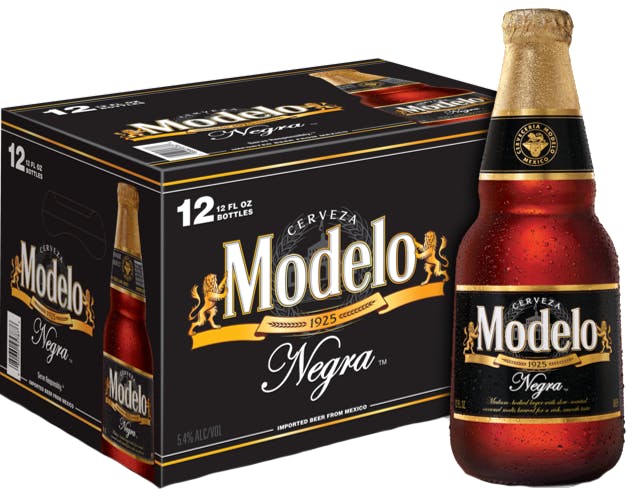 Unavailable
We're sorry, but this product is not currently available.
A Medium bodied lager with slow roasted caramel malts that is brewed to prove dark beer can deliver both full flavor and refreshing taste. Brewed longer to enhance the flavors, this Munich Dunkel-style Lager gives way to a rich flavor and remarkably smooth taste. Modelo Negra contains Water, Barley Malt, Non-malted Cereals and Hops.
Beer AdvocateNegra Modelo, better known as "the cream of the beer", is a Munich-type beer with 5.3º of alcohol that offers a balanced flavor and a delicate aroma of dark malt, caramel and hops. Today it occupies the first place in sales among dark beers in Mexico. This beer is accompanied by a bright deep amber color, which is adorned with abundant, white and compact foam. Negra Modelo was introduced in Mexico in 1925 as the dark beer called Modelo, to begin its great tradition. In 2014 it changed its image to a more sophisticated bottle but with the same content. Ingredients - Water, barley malt, non-malted cereals, hops